2024 Kidding Schedule
Special thanks to Wendy Webster of Minterbay Nigerians for the use of her special bucks this breeding season.

Grass Valley Clarinet 1*M
AVVE 85
Possible polled, blue eyed kids.
$700 Bucks/Does
Bred: 8/27/23

Due:

Ultrasound Results:

Photo courtesy of Minterbay Nigerians

Valley's-Edge GF Highlander
Highlander has an impressive pedigree going back 3 generations on the doe's side with no less than an LA score of 89 and as high as EEEE 93.
I am really hoping to add his smoothness of blending, balance, width and overall correctness.
Polled, blue eyed kids possible.
Sire: Valley's Edge FF Guy Fawkes
SS: Olehumble Acres Fox Fire VEV 87

SD: Tiny Angels American Beauty EVEE 91

Dam: Tiny Angels RNB Sassaneq VEEV 89

DS: Tiny Angels OH Rhythm 'N Blues
DD: Weedy Tavern Farm Lilly EEEE 93

Possible polled kids.
Grass Valley Aria EEEV 90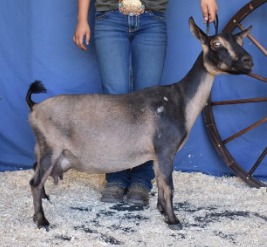 $800 Bucks/Does
Bred: 8/26/23

Due: 1/18/2024

Ultrasound Results: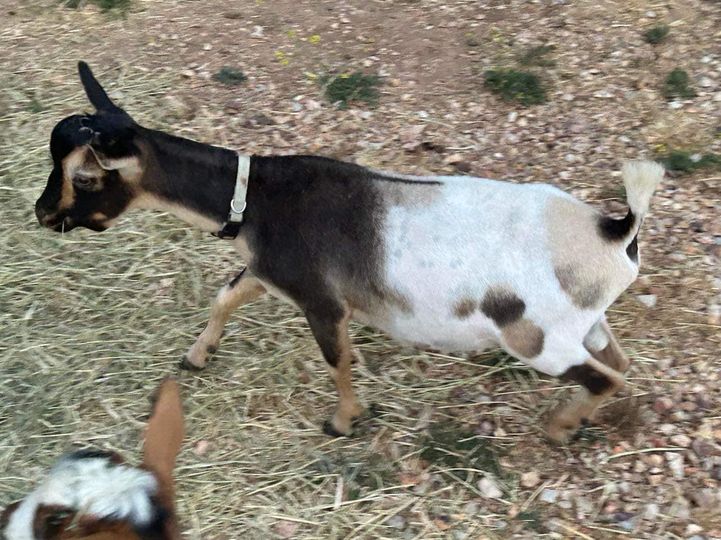 Photo courtesy of Minterbay Nigerians

Elton is a young buck with a lot of promise and a heckofa pedigree. I am looking to improve rump width and this little guy's dam is Oak Apple Valerie who appraised at VEEE 90 with a rump score of V and 33 on width. She also has the loveliest long (48) plump (36) well placed teats (27). The sire's side are the Better Wayz lines known for rump width. His sire's sire is Old Mountain Farm Elton Jay. I am so impressed with the genetic data on this buck and very excited to introduce these lines into my herd.

Sire: Better Wayz EJ Zipper
SS: Old Mountain Farm Elton Jay
SD: Better Wayz Zee
Dam: Oak Apple Valerie
DS: Oak Apple Hector
DD: Oak Apple Marocchino
OllieMae Farm GoldnGinger (AI)
GVVV 87
$800 Bucks/Does



MoneyPit Farms$$ ME Magnus (*B pending)




Magnus is a smoothly blended Chocolate and white blue eyed guy with lots of the right parts. Very dairy with depth, length and spring of rib. He's a young buck and only sired one set of nice looking twin bucklings last year with Ginger, so I'll try again for that Watermark linebreed and hope for a doeling. Blue Eyes possible.
Bred: 8/23/23

Due:

Ultrasound Results:
Sire: MoneyPit Farms$$ JK Merlin
SS: Grass Valley Jack O' Latern
SD: Grass Valley Miss Moo EEEE 91 @ 5 yrs
Dam: Grass Valley Temptress VEVE 89
DS: Grass Valley Sizzlin' Hot Lman
DD: Piddlin Acres BRS Allure

OllieMae Farm WM Chai Masala (AI) GVVV 87

DNA on file A/B Alpha Casein
$800 Bucks/Does

Really hoping for some smoothness of blending and increased rump width with this pairing. Chai had an excellent LA score as a first freshener.
Bred: 9/16/23

Due:

Ultrasound Results:
Photo courtesy of Minterbay Nigerians
Till-Riv BWZ Elton John
See above for description of Elton

MoneyPit Farms$$ JK Taffy GGAV 82
$600 Bucks/Does

Valley's-Edge GF Highlander
Possible polled, blue eyed kids

Bred: 9/15/23

Due:

Ultrasound Results:
Taffy FF udder at 3 weeks fresh

Photo courtesy of Minterbay Nigerians
See above for description of Highlander

MoneyPit Farms$$ J Moonlight GGVV83
$600 Bucks/Does
Bred: 8/21/23

Due: 1/13/2024

Ultrasound Results:
Photo courtesy of Minterbay Nigerians
1*M Grass Valley Temptress VEVE 89
$800 Bucks/Does

Photo courtesy of Minterbay Nigerians
Valley's-Edge GF Highlander
Possible polled blue eyed kids

Bred: 9/6/23

Due:

Ultrasound Results:
Tea is on lease from Minterbay Nigerians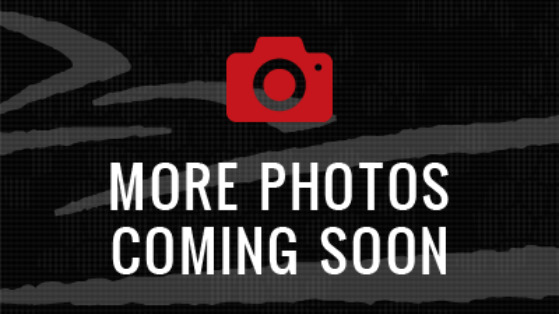 HJ Summit Farm TW Twisted Tea
Possible polled kids
Slight linebreed on Algedi Farm Drops of Jupiter

$500 Does - bucks will be wethered

Bred:

Due:

Ultrasound Results:
Grass Valley Jack O'Latern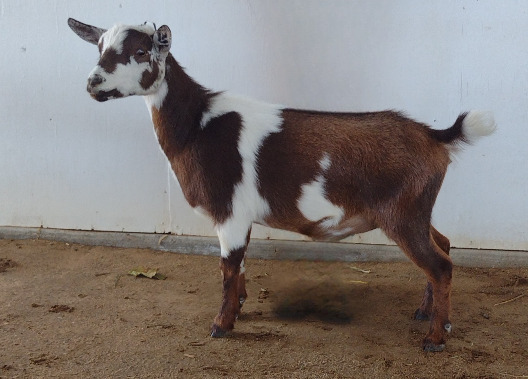 OllieMae Farm JK Bernadette
$500 Does - bucks will be wethered



Bred: 9/16/23

Due:

Ultrasound Results: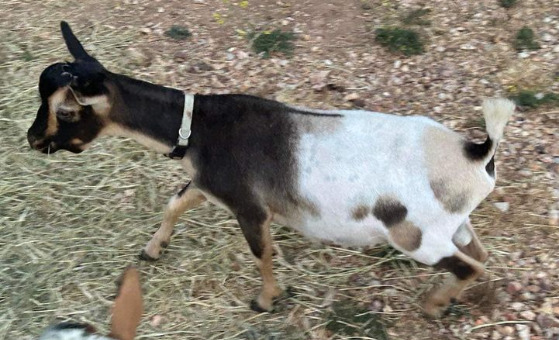 Photo courtesy of Minterbay Nigerians
Till-Riv BWZ Elton John
$500 Does, Bucks will be wethered

Bred: 9/16/23

Due:

Ultrasound Results:
Photo courtesy of Minterbay Nigerians
Till-Riv

BWZ Elton John
$500 Does, Bucks will be wethered
Bred:

Due:

Ultrasound Results: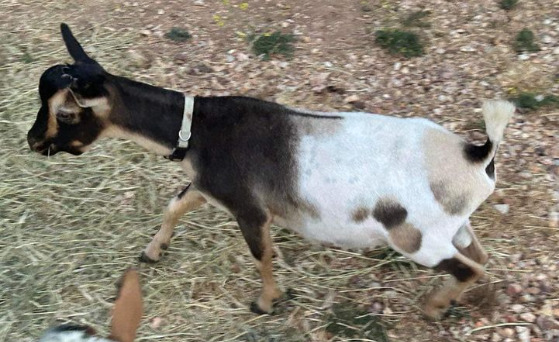 Photo courtesy of Minterbay Nigerians
Til-Riv BWZ Elton John